In today's complex legal landscape, having a trusted legal partner is paramount for individuals starting and operating a privately held business. BHMK Law Firm in Cincinnati, Ohio, has been that steadfast partner for countless Cincinnati families since 1979. Our experience spans across privately-owned businesses, estate planning, and family law.
Business | Estate | Family Law Solutions
1. Building Strong Business Foundations
Starting a business is both exciting and daunting. BHMK Law Firm understands the intricacies involved and offers tailored solutions to ensure your business has a solid foundation to grow on. With our guidance, clients can focus on growing their ventures, knowing they're legally protected and well-advised.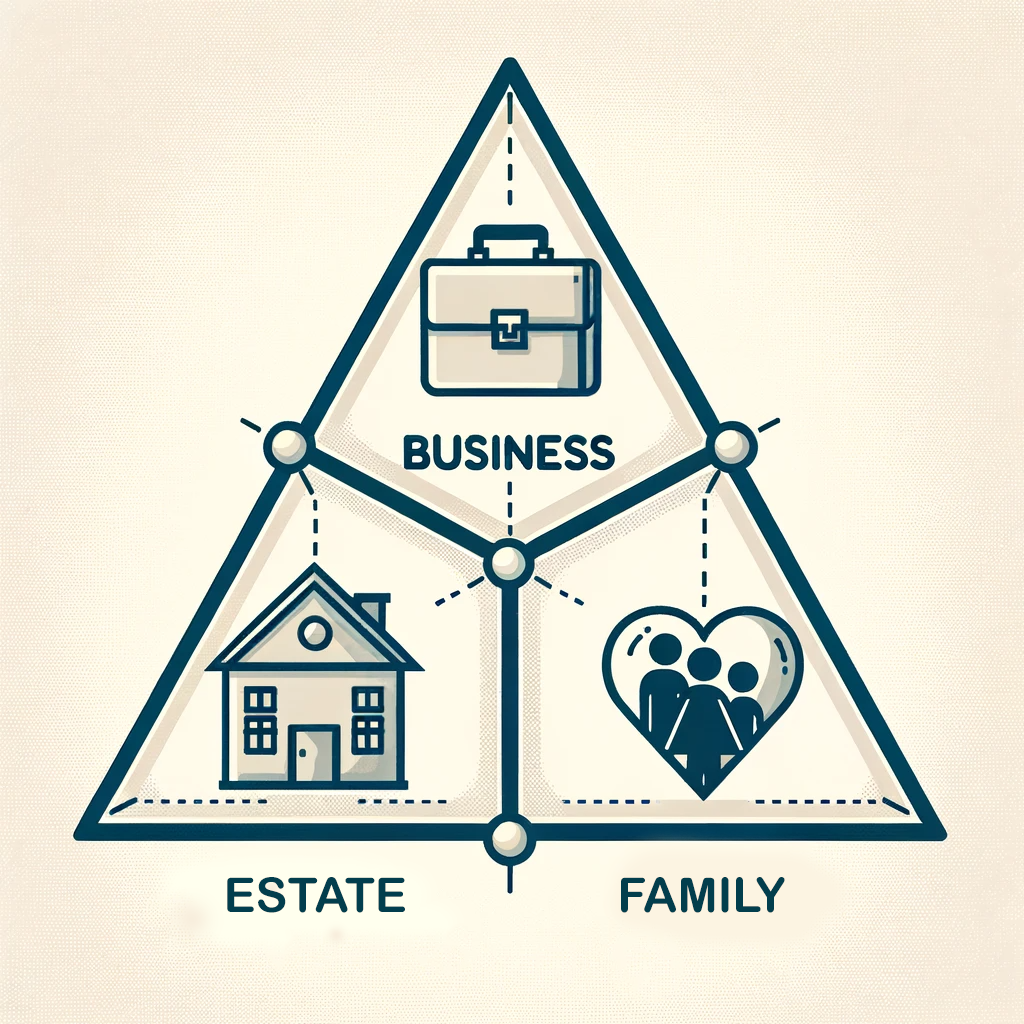 2. Navigating Complex Business Challenges Since 1979
With over four decades of experience, BHMK has witnessed and addressed nearly every conceivable business challenge. Whether it's contract disputes, mergers and acquisitions, or intellectual property concerns, our team provides SOLUTIONS. Our vast experience means we can anticipate potential pitfalls and proactively address them, ensuring your business remains resilient and prosperous.
3. Comprehensive Estate Planning and Asset Protection
Protecting one's wealth and ensuring a smooth transition to the next generation is a priority for many. BHMK offers comprehensive estate planning services, ensuring assets are protected and the transfer of wealth to children, next of kin, or other beneficiaries is seamless. Our expertise includes setting up optimal tax structures for relief and robust asset protection, ensuring your legacy remains intact.
4. Navigating Family Dynamics with Sensitivity
Growing a successful business often leads to accumulating significant assets, and with that comes the complexities of family dynamics. Whether it's addressing prenuptial agreements, navigating the turbulent waters of divorce, or assisting with a child's legal challenges, BHMK approaches family law with sensitivity and expertise. Our aim is to provide solutions that prioritize the well-being of all parties involved.
---
BHMK Law Firm in Cincinnati, Ohio is not just another law firm; we're a partner in your journey. From the inception of a business idea to ensuring your family's future is secure, we offer SOLUTIONS every step of the way.