Getting a divorce presents soon-to-be former spouses with complex legal decisions to navigate at the same time as it often brings intense emotional upheaval. It can be difficult to think clearly or make prudent decisions for the long term when you're already overwhelmed and possibly fearful for the future.
For individuals or families who own small businesses, the process of divorce can be particularly complicated.
At Buechner Haffer Meyers & Koenig Co., LPA, our distinguished legal team can guide you through the process of divorce or dissolution. We are particularly adept at navigating complex divorces involving the layered legal needs of small-business owners and other professionals.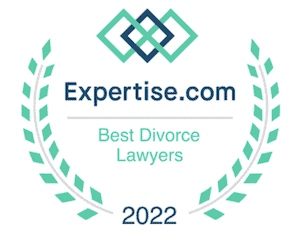 The Patchwork Quilt Of Divorce
Divorce is not a single, standard process, but rather involves many different aspects depending on the circumstances of the former spouses. Couples who have children, a business and/or multiple properties will face a more complicated process than those without children or whose assets are more straightforward. Our attorneys provide comprehensive legal representation for all aspects of a divorce, including:
Child custody
Child and spousal support
Division of assets
Enforcement of existing decrees
Modifications of spousal support, child custody or child support agreements
Our goal is to protect your assets and defend your interests regarding your business, children and finances as you enter the next phase of life.
Staying Out Of The Courtroom
Not every divorce needs to be hotly contested and financially draining. Ohio allows marital dissolutions, a process in which spouses create their own separation agreement that they then present to the court for approval. Dissolutions are often much cheaper and less emotionally challenging than contested divorces. Parties to a dissolution may choose to have a lawyer present.
In addition, our attorneys are qualified to advocate for clients interested in pursuing collaborative divorce. This highly structured approach encourages estranged spouses to work with a team of advisers to identify effective solutions for a variety of complex divorce issues.
Find Out What Our Lawyers Can Do
A divorce is a precarious time when there's a lot at stake, especially for small-business owners. Call 513-579-1500 to schedule an appointment at our Cincinnati office to learn how the law applies to your situation. You can also contact us online for more information.
We advocate for clients divorce cases in Ohio, Kentucky, Indiana and Florida.